The Keys Swim with Dolphin Tours and Tickets
---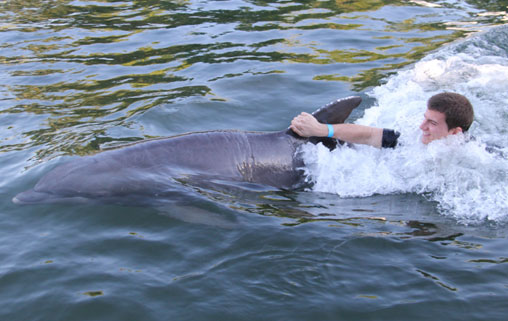 You will spend 20 to 30 minutes in deep water where you get to pet, play, kiss, and get at least 1 ride across the water, plus shows & exhibits…More Info
$235/$255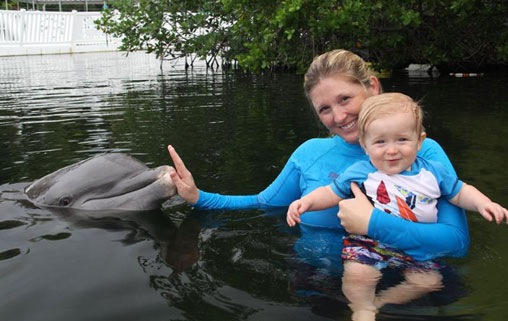 You will spend 20 to 30 minutes in shallow water where you get to pet, play, kiss and do tricks with the dolphins, plus shows & exhibits. Perfect for non-swimmers and young children, toddlers & babies…More Info
$210/$225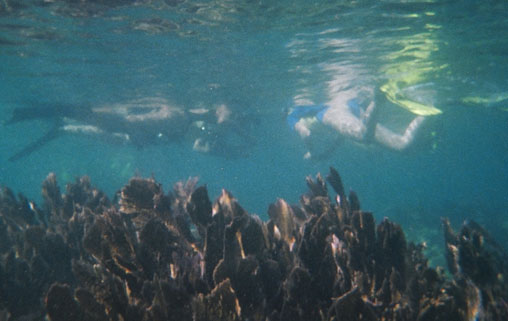 You will spend a full day of activities where you will get to Swim with the Dolphins and a Snorkel Trip to the coral reef all in one fun day… More Info
$299/$319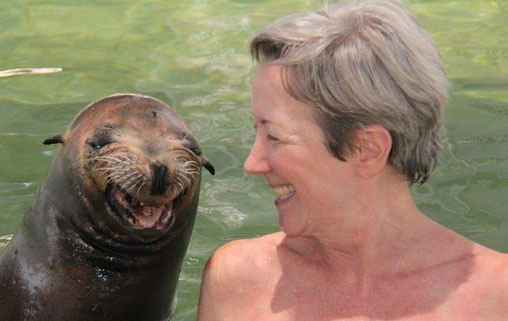 You will spend 20 to 30 minutes in mostly shallow water where you get to pet, play, kiss and do many tricks, plus shows & exhibits…More Info
$165/$175
Take the Plunge Today! Florida Keys Swim with Dolphins!
---
Take the time and immerse yourself in the adventure of a lifetime with the Florida Keys swim with dolphins tours and tickets in a all natural salt water lagoon. You need to stop taking mediocre vacations that you will never remember and create a vacation that will make waves of emotions within you. With the the Florida Keys dolphin programs, you will plunge into the remarkable world of these powerful marine mammals and come face to face with bottlenose dolphins and other majestic cetaceans. You don't need to ask yourself anymore the question "where to swim with the dolphins in the Keys?" because you have come to right website..
The Florida Keys Swim with Dolphin Tours and Tickets website is your one stop shop for a dolphin interaction in the Key Largo or Key West area!
Make Your Reservation Quickly!
---
Remember, the dolphin program in the Florida Keys is very popular. If you are planning your vacation in advance or have arrived in the Florida Keys now, you need to make your reservation as quickly as possible because the spaces sell out fast.